Testimonials
★★★★★
Best shorts ever!

Perfect for swimming and even catching my salah with no risk of missing it by changing into normal clothes.

I love it because I can now take my kids to swimming classes and not feel bad in a public area.

Hamzah
★★★★★
"Modest" solution

These shorts are the perfect solution for the conscious Muslim, who wants to partake in swimming and other water related activities, while not sacrificing on modesty.

Most standard swimming trunks don't cover up until the navel and are generally too short to reach the knees.

Nadeem
★★★★★
Functional and comfortable

I bought a pair of Kapswim shorts for my husband for our trip to the Maldives. He found them to be very comfortable and loved that it provided extra sun coverage.

They also dried very quickly which is a plus. Definitely recommend it.

Nadia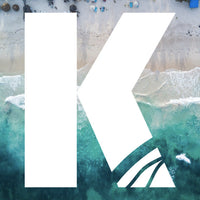 About us
Kap Swim was founded with one goal in mind: To make functional, stylish and affordable halal swimwear accessible to the growing North American Muslim market.
As avid beach-goers and travellers, we were constantly faced with numerous setbacks while searching for men's halal swimwear. From a lack of fit and high prices, to few styles and even lesser comfort, it seemed like we could never have it all. Whether it was t-shirts and oversized board shorts, or nylon capris pulled above the waist, the options were overwhelming. While searching online for men's halal swimwear and only finding products that were expensive and inaccessible, we decided to do something about it. Out of a desire to serve the growing Muslim population in North America, Kap Swim was born.
Thanks for visiting. We hope you can stay a while.